Safe handling of electric vehicles
Expert knowledge on live working, suitable PPE, optimal tools and safety devices, protective and auxiliary equipment – rounded off with a comprehensive selection of warning and information signs ... that is the DEHN safety equipment portfolio for e-mobility.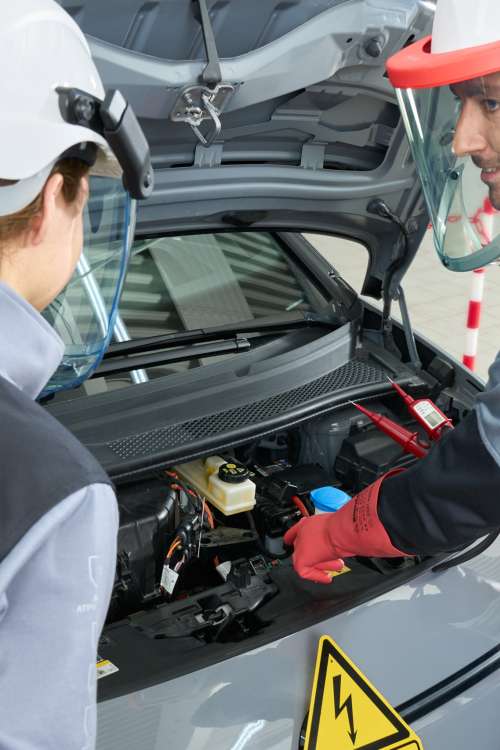 Safety equipment and e-mobility
You can find the complete range of safety equipment for e-mobility here.
From safe working in car garages, cleaning and refurbishing to automotive parts trading, e-vehicle manufacturing, battery recycling, second life, rescue and recovery, education and training.
E-Mobility
Garage
What are the key issues with repairs and maintenance?
E-Mobility
Producer
E-vehicles: Safety begins with the manufacturer.
E-Mobility
Recycling
Safe work when saving raw materials.
E-Mobility
Cleaning
Clean and refurbish e-vehicles safely.
E-Mobility
Trainer
Raise awareness of safety in e-mobility.
E-Mobility
Rescue
The right tools for the safety of rescue workers.
Any questions?
The DEHN experts are happy to assist you. Ask your questions about "safe handling of electric vehicles" here.
Your contact person: Tobias Schuster
Simply send a mail to [email protected] or call: +49 151 11 79 26 15.