Surge protection for bus charging stations
More and more municipal utility companies are developing new mobility concepts. In this process, they are often replacing their diesel buses with electric buses. In this scenario, surges represent a wholly new challenge. They pose a risk to availability and seamless operation. In order for the bus schedules to be adhered to and to ensure the safety of the system, operations and people, a professional protection concept is imperative. For seamless operation and maximum customer satisfaction. So that everything runs reliably.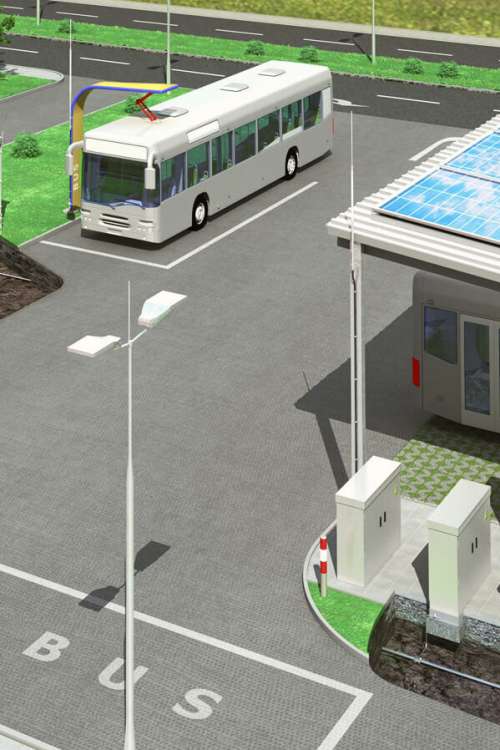 Surge protection products for bus charging stations
You are ideally set up with us: We offer you a comprehensive, useful and harmonised complete range of products for the surge protection of bus charging stations. For efficient planning, convenient purchasing, seamless installation and ongoing maintenance. 
Downloads
If you require further information or want to learn about our products, we look forward to hearing from you. 
DEHNconcept
Use DEHN engineering know-how for your projects. From a risk analysis to the planning of external lightning protection, earthing and surge protection concepts. 
Help and support
We are happy to answer any questions you may have on the topic of the e-mobility. 
You can reach your contact person at [email protected].