Product tip: DEHNguard ACI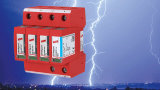 Surge protection always safely dimensioned
ACI Technology - Advanced Circuit Interruption - improves the safety of electrical systems.
What is special about it: The switch / spark gap combination integrated in type 2 arrester DEHNguard ACI makes upstream fuses superfluous. This saves you time, space and material.
A further bonus: You eliminate those configuration errors which can otherwise be made when selecting and dimensioning a backup fuse.
Greater flexibility
Cable lengths: clever implementation of the 0.5 m rule
Whether series connection, STAK or ACI / CI arresters ... DEHN products keep you flexible and allow you to comply with the 0.5 m stipulated in IEC 60364-5-53 in any and every switchgear installation.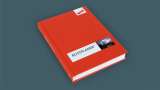 LIGHTNING PROTECTION GUIDE
With this compact standard work, you have all the relevant information on lightning and surge protection quickly at hand.
Here you will find detailed, practical protection recommendations for various applications.