Protection for Ethernet infrastructure – no ifs or buts.
The new DEHNpatch surge arrester protects the latest generation of Ethernet applications of up to 10 GBit and 4PPoE. DEHNpatch ensures a reliable flow of data even after a surge or a lightning strike.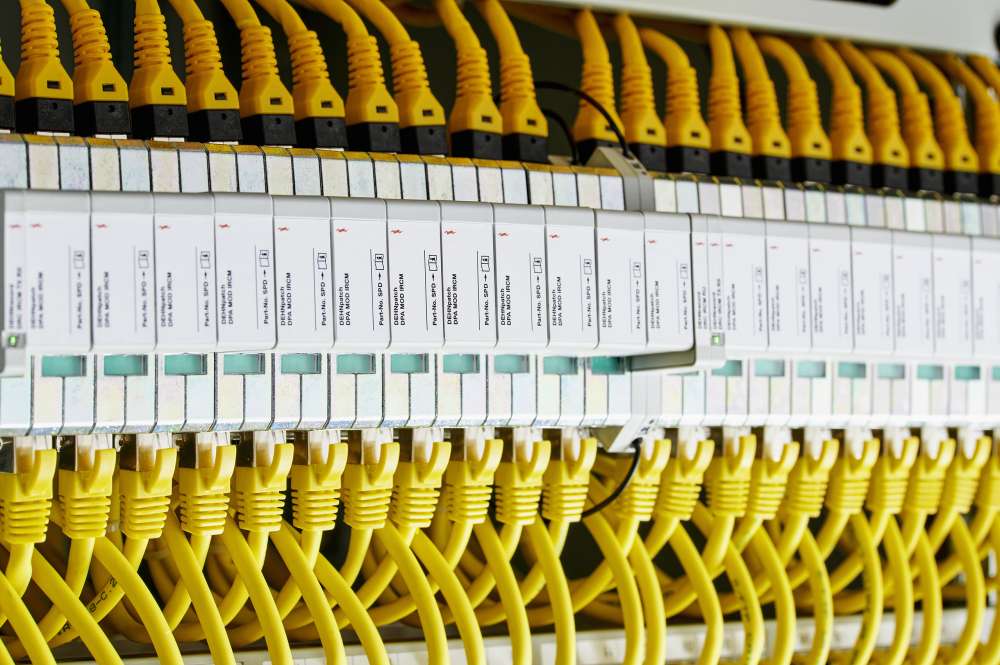 Install the future in your
switchgear cabinet.
Uncomplicated.
Green or red: status check at a glance.
Automated.
DEHNrecord monitors DEHNpatch and reports arrester failures and malfunctions.
Effective.
DEHNpatch protects Ethernet infrastructures up to 10 GBit/s and 4PPoE and thus provides effective surge protection for LAN.
Simple.
Type 1 classification reduces complexity for planning and installation at the lightning protection zone 0A - 1.
Space-saving.
Space advantage for 19 inch patch rack solutions.
All the benefits at a glance.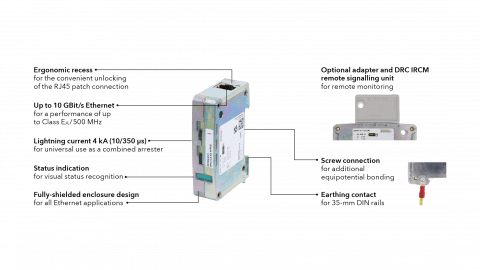 Used for Ethernet infrastructure.
DEHNpatch effectively protects hardware and data and is therefore indispensable in many fields. The usage possibilities demonstrate the broad range of application of this surge protection for networks and data lines.
Industry
In order to secure production processes in industrial plants, you must plan for protection against surges. An important component of the protection solution is DEHNpatch. The surge arrester protects the Ethernet infrastructure and enables quick function checks thanks to the status indication.
Data centre
A holistic lightning and surge protection concept ensures uninterrupted operation and prevents malfunctions in data centres. The DEHNpatch surge arrester is an important component of the concept, as with it the flow of data is reliably protected – and the data flow will continue even in the event of a surge or lightning strike.
One protecting and one monitoring.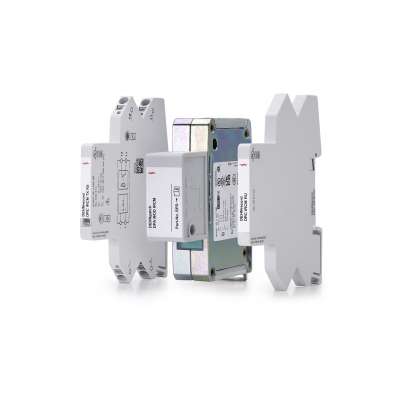 DEHNpatch and DEHNrecord
Working as a team, the DEHNrecord module monitors the DEHNpatch. In the event of arrester failure, this means you get quick automatic notification so you can immediately replace the module concerned.
Another great example of intelligent protection solutions working in tandem.
More on DEHNrecord
All information compiled for download