Protection for Ethernet infrastructure – no ifs or buts.
The new DEHNpatch surge arrester protects the latest generation of Ethernet applications of up to 10 GBit and 4PPoE. DEHNpatch ensures a reliable flow of data even after a surge or a lightning strike.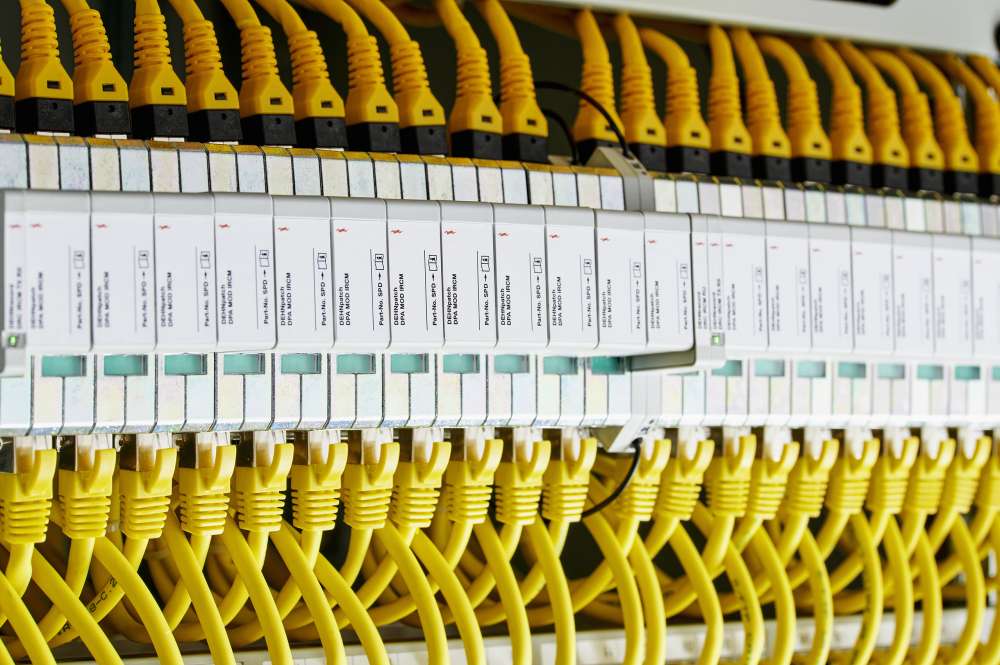 Maximum performance with full protection: DEHNpatch is the surge protectionall-rounder
for structured cabling and Ethernet infrastructure.
Install the future in your switchgear cabinet.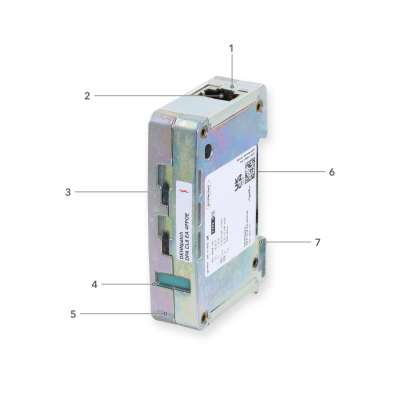 1. Ergonomic recess
For the convenient unlocking of the RJ45 patch connection
2. Up to 10 Gbit Ethernet
For a performance of up to Class EA / 500 MHz
3. Lightning current 4 kA (10/350 µs)
For universal use as a combined arrester
4. Status indication
For visual status recognition
5. Fully-shielded enclosure design
For all Ethernet applications
6. Screw connection
For additional equipotential bonding
7. Earthing contact
For 35mm DIN rails
All the benefits at a glance.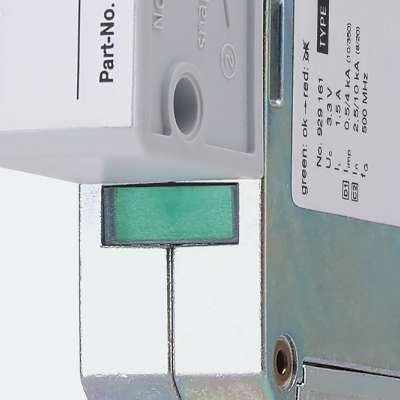 Practical.
Green or red: status check at a glance.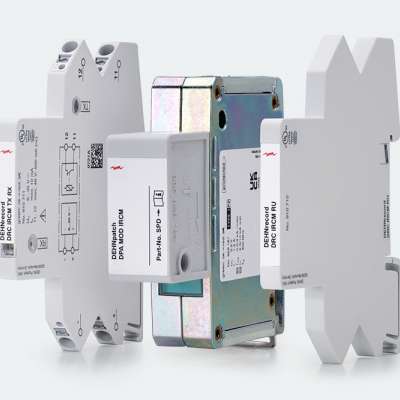 Compatible.
DEHNrecord monitors DEHNpatch and reports arrester failures and malfunctions.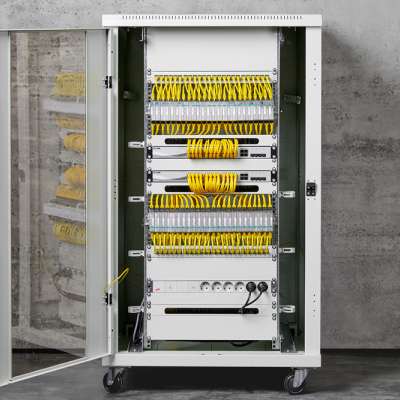 Effective.
DEHNpatch protects Ethernet infrastructures up to 10 GBit/s and 4PPoE and thus provides effective surge protection for LAN.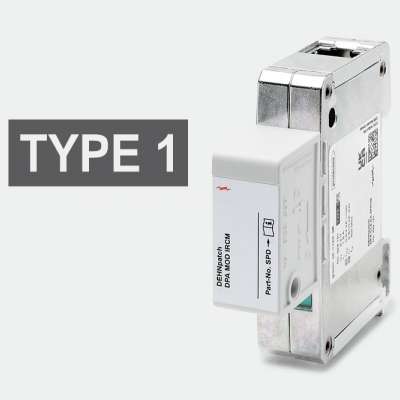 Powerful.
Type 1 classification reduces complexity for planning and installation at the lightning protection zone 0A - 1.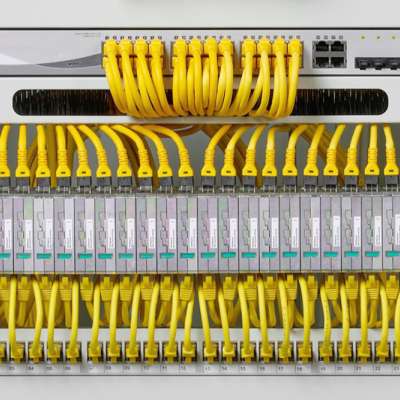 Spacesaving.
Space advantage for 19 inch patch rack solutions.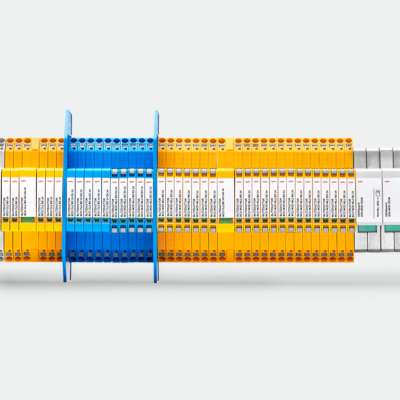 System optimised.
Perfect interplay as a system family with BLITZDUCTORconnect and DEHNrecord IRCM.
Used for Ethernet infrastructure.
The space-saving combined arrester with status indication and remote signalling option protects applications in structured cabling systems according to class EA up to 500 MHz.
One protecting and one monitoring.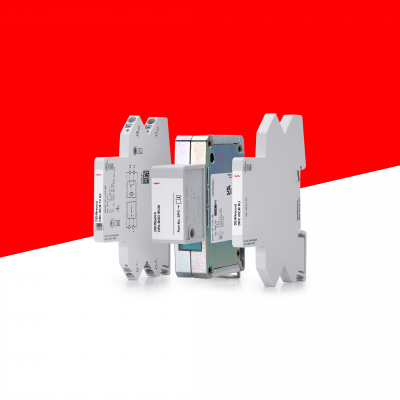 DEHNpatch and DEHNrecord
Working as a team, the DEHNrecord module monitors the DEHNpatch. In the event of arrester failure, this means you get quick automatic notification so you can immediately replace the module concerned. Another great example of intelligent protection solutions working in tandem.
More on DEHNrecord
Got any questions about the
new DEHNpatch?
We are looking forward to hearing from you.
[email protected]  +49 9181 906 1462