Surge protection for high-power charging
Charging infrastructure must function reliably. However, functionality is threatened by lightning and surges. Damage to the infrastructure can be caused by direct lightning strikes, indirect lightning strikes or, for example, earth faults and short circuits in the power grid. Based on the lightning protection zone concept, the correct lightning current and surge arresters are used, both for power and data lines. With an integrated protection concept, people and the charging park are protected in equal measure.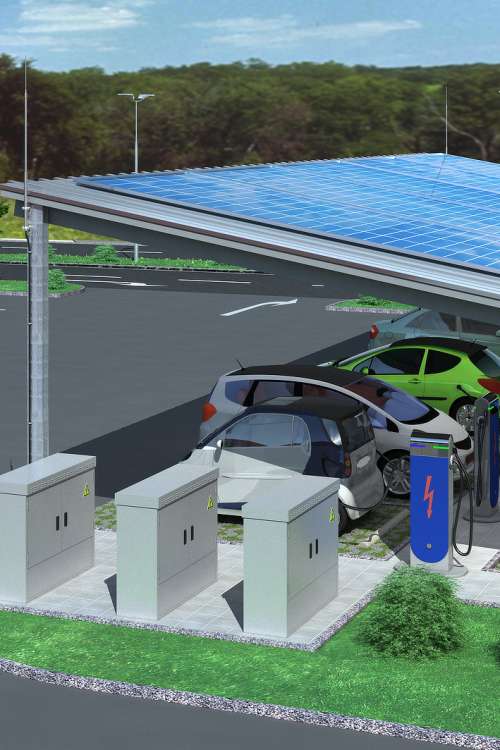 DEHN products
for surge protection
for high-power charging
You are ideally set up with us: We offer you a comprehensive, useful and harmonised complete range of products for the surge protection of high-power charging systems. For efficient planning, convenient purchasing, seamless installation and ongoing maintenance.
Downloads
If you need more information or another document format, we are ready to help you.
DEHNconcept
Use DEHN engineering know-how for your projects. From a risk analysis to the planning of external lightning protection, earthing and surge protection concepts.
Help and support
We are happy to answer any questions you may have on the topic of the e-mobility. 
You can reach your contact person at [email protected].