Wall box
surge protection
DEHN protects charging equipment and vehicles.
Since space in the wall box is limited, the installation of surge protection is often challenging and complicated in practice.  DEHN has a fitting solution and a coherent overall protection concept for this.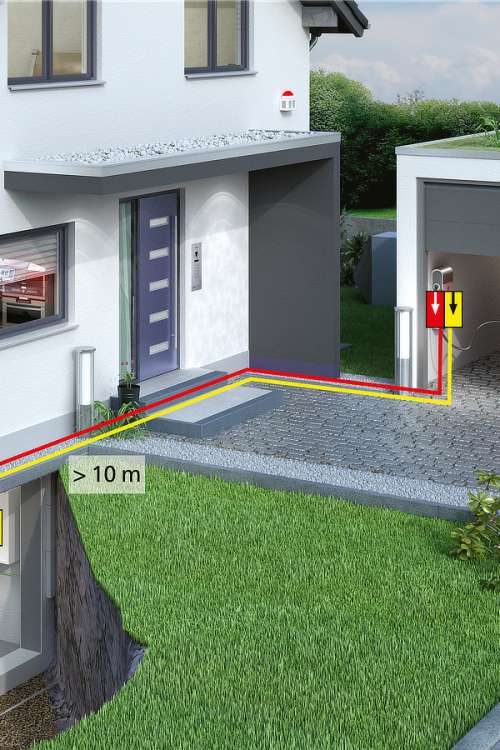 The small big solution: DEHNcord 3P
As a type-2 and type-3 surge arrester, DEHNcord 3P meets all the relevant standards and offers reliable protection in the compact housing. With its variable installation options, it fits in almost every space.
Small, flexible, versatile – DEHNcord 3P is always the right solution for retrofits, too.
As a result, an additional housing can be avoided, which would otherwise increase costs and spoil the overall appearance.
DEHN products for surge protection in wall boxes
You are ideally set up with us: We offer you a comprehensive, useful and harmonised complete range of products for surge protection. For efficient planning, convenient purchasing, seamless installation and ongoing maintenance.
Protection for wallbox and electric vehicle
Downloads
Need more information or another document format?
Then please let us know.
Help and support
We are happy to answer any questions you may have on the topic of the e-mobility. 
You can reach your contact person at [email protected].