Tools, info, support - at a glance
Product recommendation: DEHNguard ACI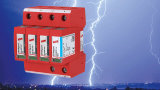 Surge protection always safely dimensioned
The ACI technology - Advanced Circuit Interruption – increases the safety of your electrical installation.
What's really special about this technology: The integrated switch/spark gap combination of the DEHNguard ACI type 2 arrester makes an upstream fuse superfluous. This saves time, space and material.
Another advantage: Possible errors which may occur when selecting and dimensioning a backup fuse are prevented.
Download more knowledge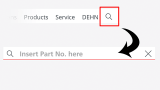 Data sheets, certificates, installation instructions, tender specifications, drawings, product macros - you will find all relevant information directly next to the product. Simply enter the Part No. in the search field at the top of this page.
Save time - let us plan your modules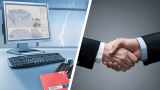 DEHNconcept - Planning service
You don't have time? No problem.
Have the lightning and surge protection planned for you as a complete module.