Earthing and equipotential bonding – for safety in the hospital.
An essential requirement for the reliable operation of all electrical systems in a building is a functional earthing and equipotential bonding system. Since a large number of electrical systems are in use in medical facilities such as hospitals, earthing and equipotential bonding represent important safety components there. Pay attention to well thought-out planning and professional execution. After all, errors can often only be rectified later with difficulty and at great expense.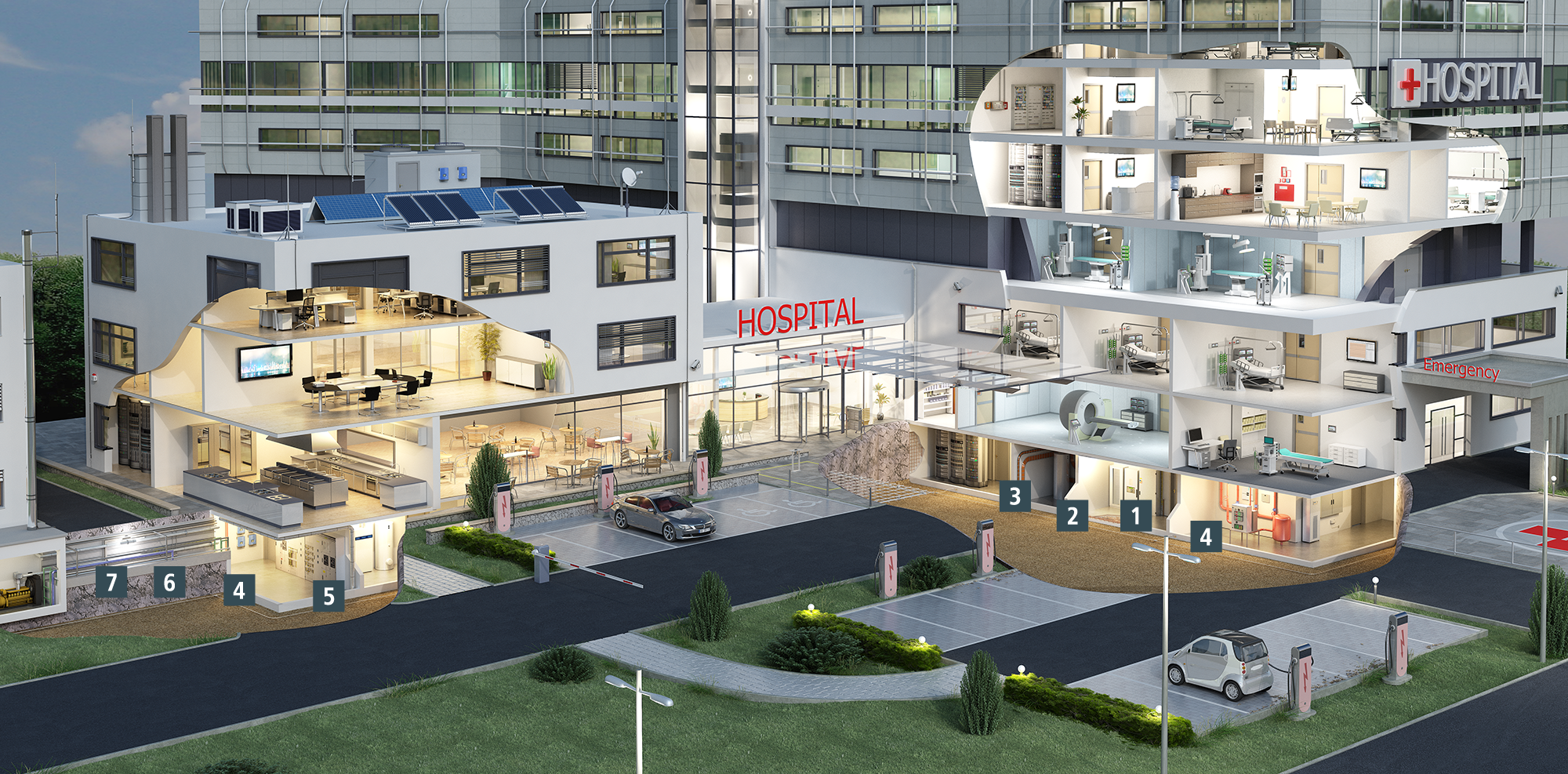 The right way to standard-compliant earthing for hospitals.
As the safe operation of electrical systems is especially important in medical care, different standards need to be complied with when setting up earthing systems and equipotential bonding networks. Among other things, the requirements of EN 62305-3 regarding the installation of an earthing system and those of EN 50310 for setting up an equipotential bonding network need to be heeded.
DEHN offers you the right products and concepts for standard-compliant earthing and equipotential bonding networks.
You can find more on the topic of earthing