Projects
DEHN products are used for many construction projects in the railway infrastructure.
Here are some examples: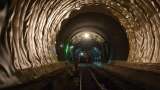 DEHN protects the Gotthard Railway
A reliable power supply system is indispensable for safe operation. It stretches through the entire tunnel deeply into the mountain and must be able to withstand the effects of lightning currents and overvoltages. 
The entire 50 Hz power supply system is protected, from the main distribution and sub-distribution boards to the 176 crossways.
Energy-coordinated arresters from DEHN were chosen to meet these high demands.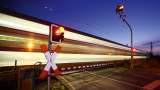 DEHN protects railway level crossing safety systems
PINTSCH BAMAG Antriebs- und Verkehrstechnik GmbH is a leading manufacturer of safety products for railways and waterways.
Therefore, high safety standards are a matter of course. All over the world, level crossings are neuralgic points of railway systems. The protection of level crossings and coordination of road and railway traffic require maximum reliability and simple operability at low investment and maintenance costs.
To ensure this also during thunderstorms, PINTSCH BAMAG uses components from DEHN to protect its railway signalling technology.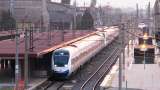 DEHN protects signalling systems
A professional protection concept was developed for the 533 km long high-speed line between the metropolises Ankara and Istanbul which is operated by TCDD.
It includes an isolated external lightning protection system with HVI technology for the buildings housing signalling and control systems as well as comprehensive surge protection for the power supply and the signalling and control systems themselves.
Special attention was paid to the protection of remotely powered audio frequency track circuits.
Railway technology partners
DEHN has been active in many railway technology sectors for decades. Our aim is to make systems and applications safer and more effective for our customers.
Many companies in the railway infrastructure sector already rely on sophisticated DEHN technology. Here are some examples.