Planning support for your project can be found here. Benefit from DEHN's expertise exactly where and when you need it. We support you at every phase of your project: with complete planning, appropriate software, configurators, selection guides and the right products. 
Easy – Practical – Standard-compliant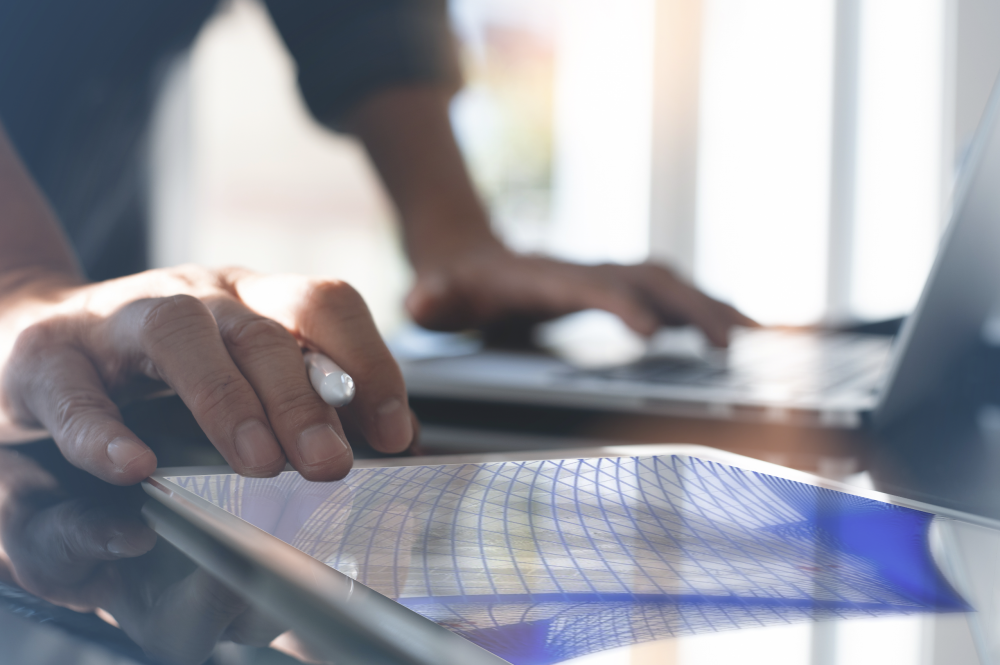 Tools and services at a glance
You want to have the entire lightning and surge protection concept planned for you? Or assess the arc fault risk for your installation? In that case, one of our "full service" options is the perfect choice for you. You prefer to plan your lightning and surge protection measures yourself? If so, professional DEHN software solutions will make your planning easier. You have finished planning and need a quick way to locate the right products? Practical configurators and selection guides are available to you for this purpose. And our technical support is, of course, always here to help. Whether you have questions about lightning protection, surge protection and safety equipment, or about the planning tools and services. 
Full service by DEHN
With a complete service, you outsource the planning and can turn your attention to other tasks. Whether 
a lightning and surge protection concept or measures to protect against fault arcs, the
DEHN experts will take care of your project - from A to Z. 
DEHNconcept
Planning support in the form of protection concepts and calculations for external and internal lightning protection. We can design the entire lightning and surge protection system for you. From budget planning and risk analysis to the finished concept. In addition, specific sub-services of DEHNconcept include protection concepts for earthing as well as for transformer stations. 
DEHNarX
Review and optimisation of measures for protection in case of arc faults. Do you need upgrades to bring you back up to speed? Do you need comprehensive documentation or system labelling for increased safety? The DEHNarX service also allows you to commission specific individual services. Simply contact us and request an individual quotation. 
Software solutions
You would like to do the planning yourself? Then you have the right tools here. Armed with adequate knowledge in the field, you can use the software to quickly and effectively put together all the products for your surge protection measures. 
DEHNplan
Use the BIM-capable DEHNplan software to design standard-compliant earthing and external 
lightning protection systems. A special feature of this software is the visual representation of the protected volume and the separation distances. Very helpful in practice: the programme automatically creates a bill of materials. 
DEHNsupport Toolbox
Use the DEHNsupport Toolbox Software to calculate individual aspects of your lightning protection concept. 
Four different calculation modules are available here. Risk analysis, calculation of 
air-termination rod and earth electrode lengths, and calculation of the separation distance. 
Selection guides & configurators
Your protection concept is ready and now you want to select suitable arresters and protective components? Use the online product configurator for this. With just a few clicks, you can put together exactly those protective devices that meet your requirements. In addition, you can download practical selection guides. 
Power supply systems - Red/Line

Selecting standard-compliant surge protection for your project is easy with DEHNselect residential buildings. You can also find the Red/Line product filter here.
Information technology - Yellow/Line

DEHNselect IT provides the interfaces for all fields of application in a single filter tool. You can also find the Yellow/Line product filter here.
Lightning protection & earthing

You can search for wind zones by postal code and find information about the DEHNsupport Toolbox here.
Safety equipment / arc fault protection

Put together your earthing and short-circuiting device (EaS) quickly and safely with the EaS Configurator and customize your protective clothing to suit your needs.
Technical support
Seek advice from Technical Support. The experts at DEHN will be happy to answer your questions about specific products, planning services and software. Get support here.
Competent and free of charge - by phone, e-mail or even on site. 
How to reach us